Sertrans | National and international goods transport
New service in Morocco
Where some others don´t reach. Sertrans does.
That´s why we introduce our new integral transport service Sertrans Morocco.
All our services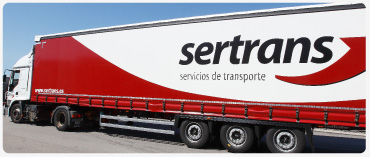 International, national and local shipments with a variety of services and benefits that only Sertrans can offer.
Ask for information
A world of services, to your service. And only in one click. Ask for our transport modalities, Sertrans anwers.